Austin is one of many cities that feels like a second home to us.  If you know us, then you know we love visiting friends and family; even if it means hopping in a car or a plane to do so!  Luckily, Austin is never too far of a drive (unless you are snared by that wretched I-35 traffic) and it holds a dear place in our hearts. So, we eagerly packed up our car and headed southbound for Jen's and Joe's beautiful Texas hill country wedding at The University of Texas Golf Club in Austin.
As Austin wedding venues go, Jen and Joe picked a real stunner!  Beautiful wood and stone accents throughout the grounds and a lush landscape created the perfect palate for their October wedding.  The University of Texas Golf Club was perfect for their outdoor ceremony, indoor dinner, and dancing on the patio!  Be sure to scroll to the bottom to see the dream team of vendors that helped make this day so special!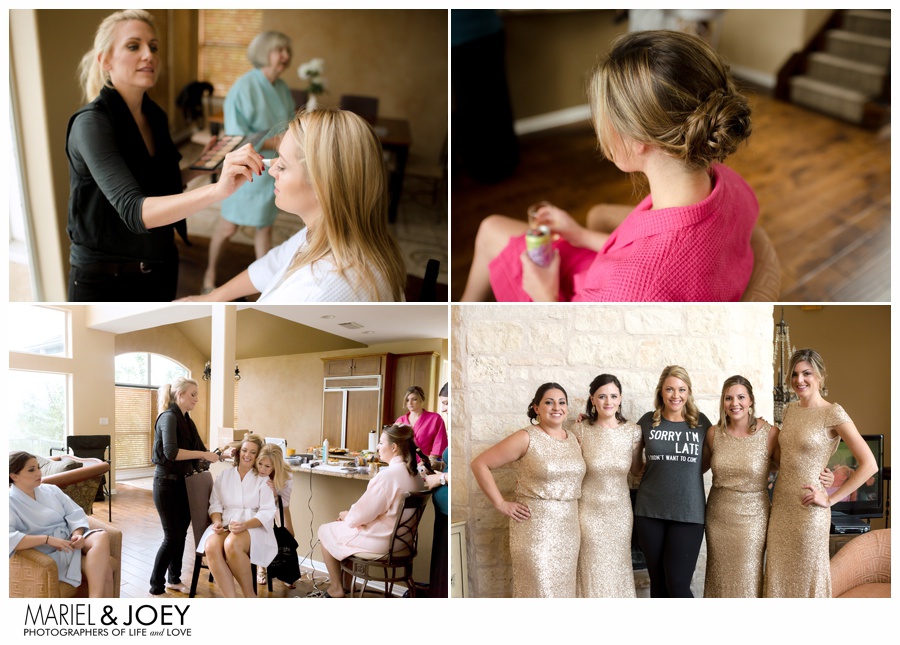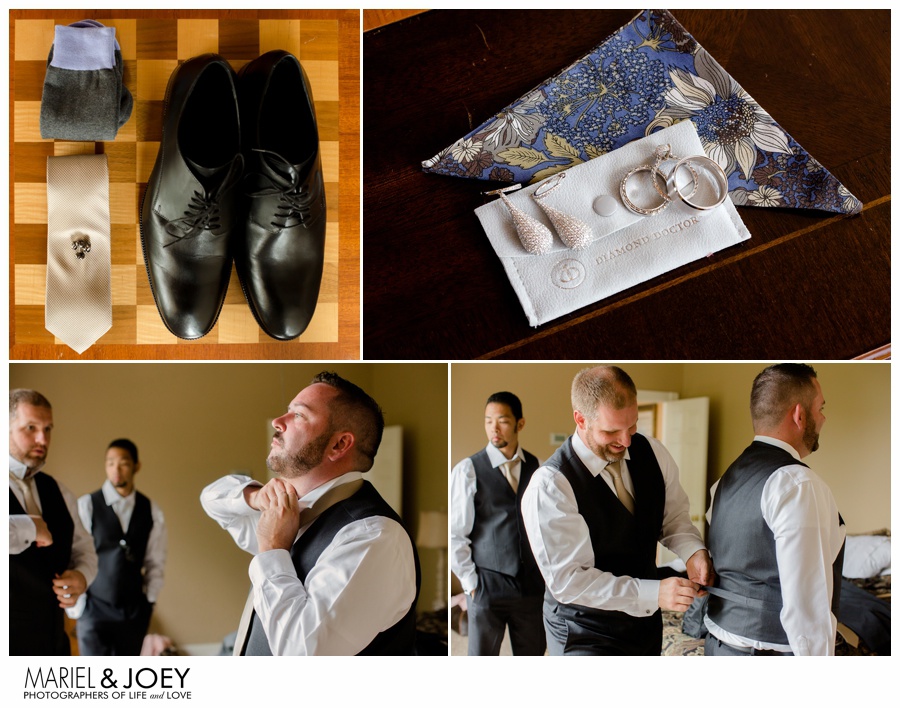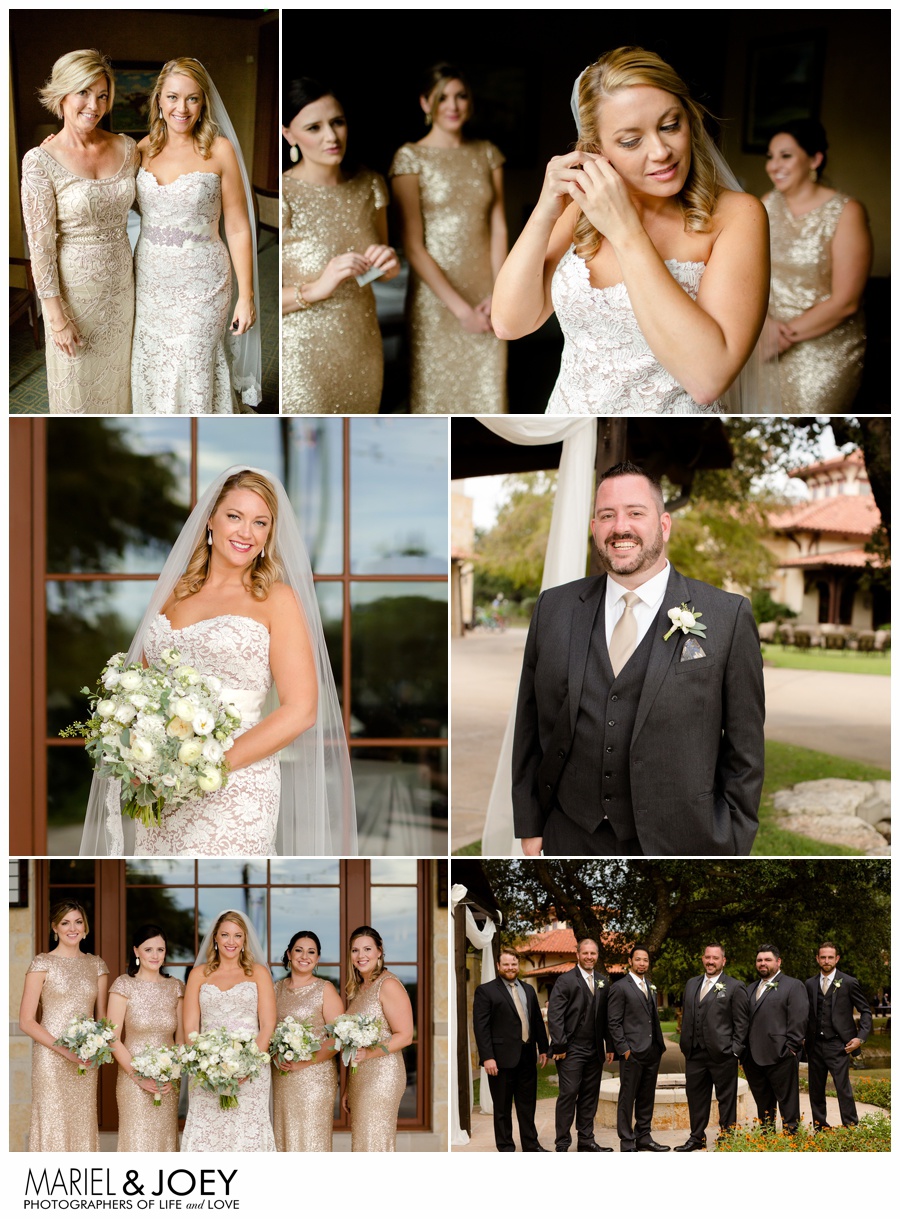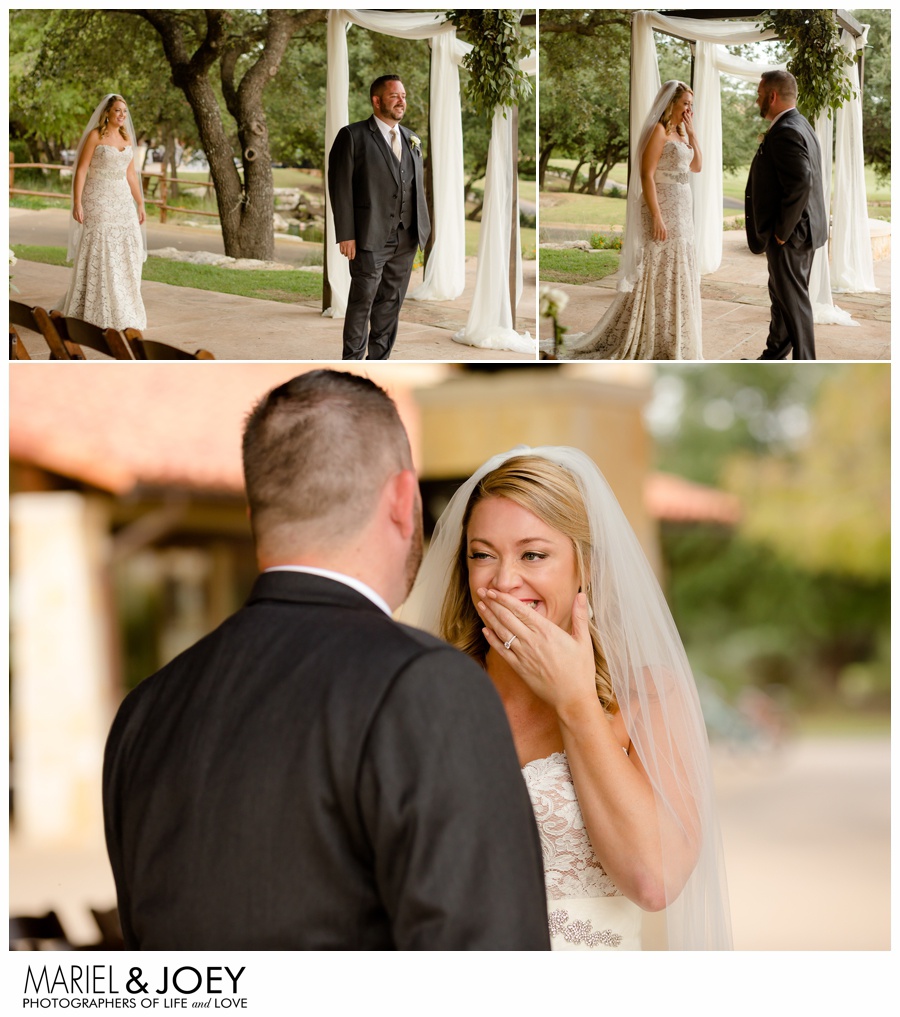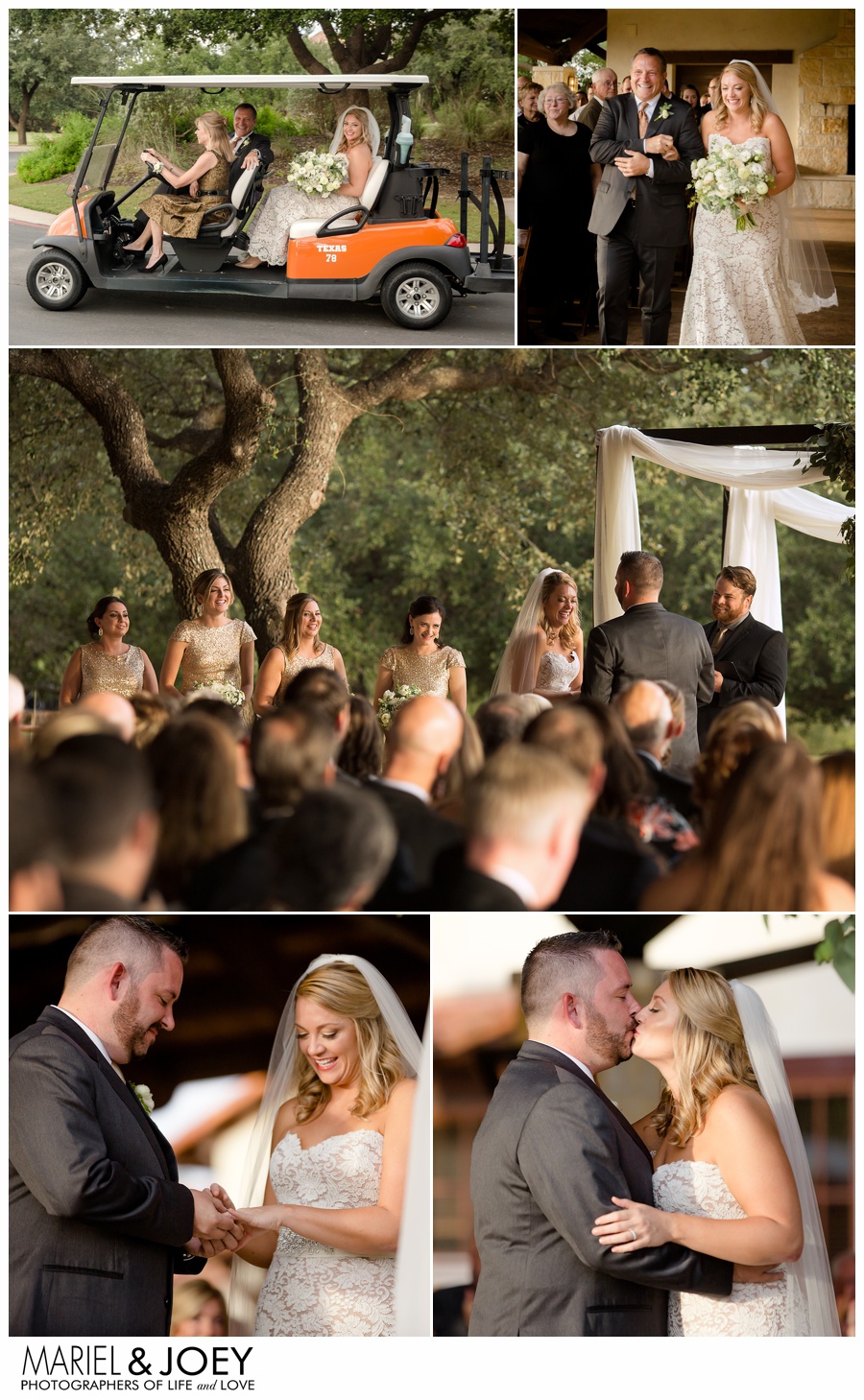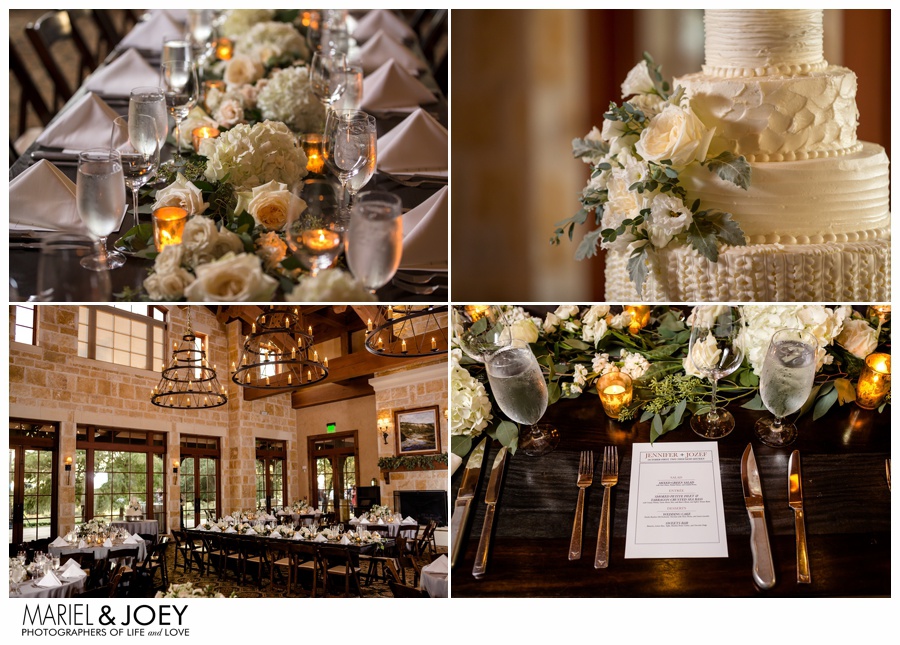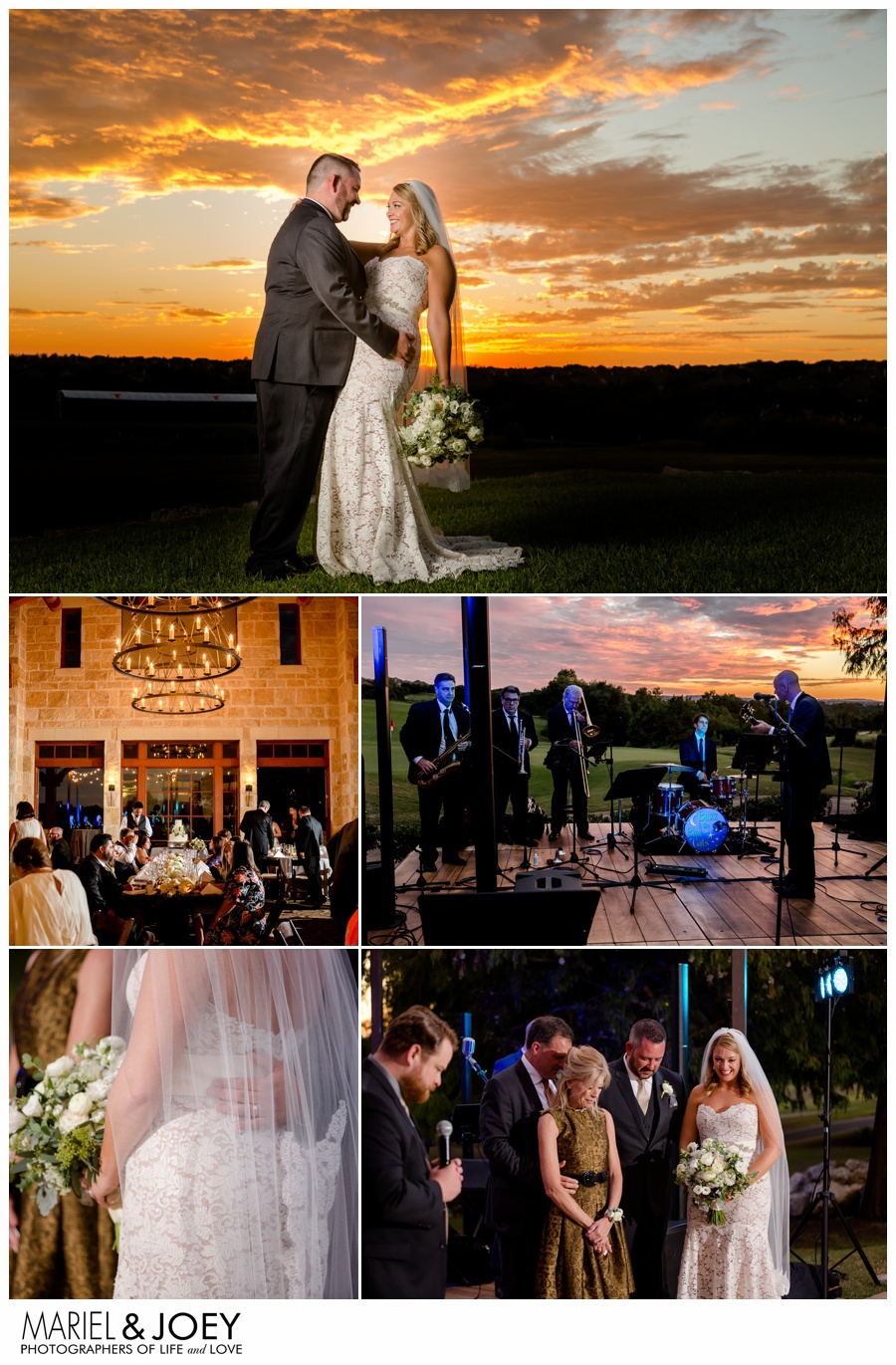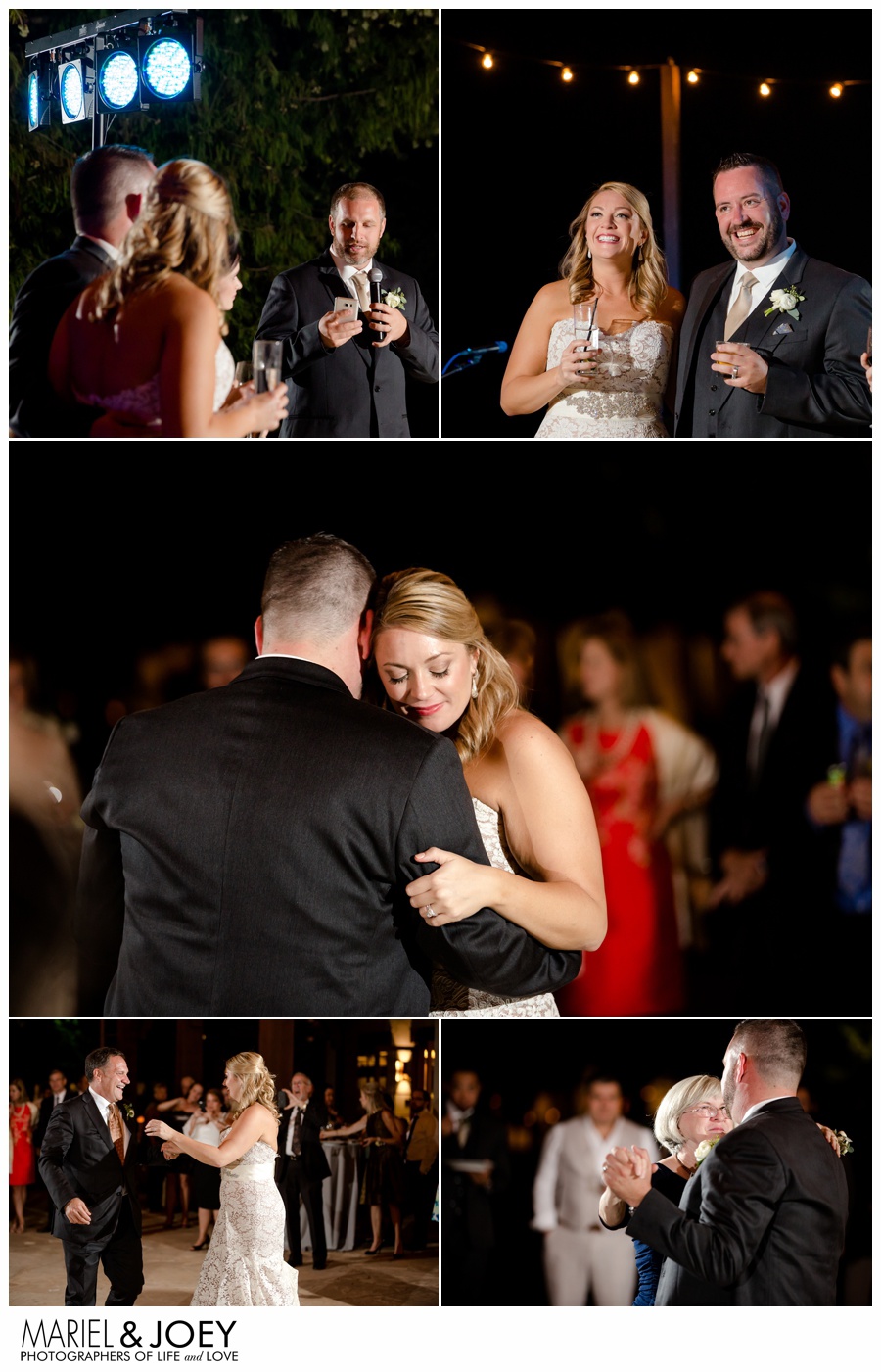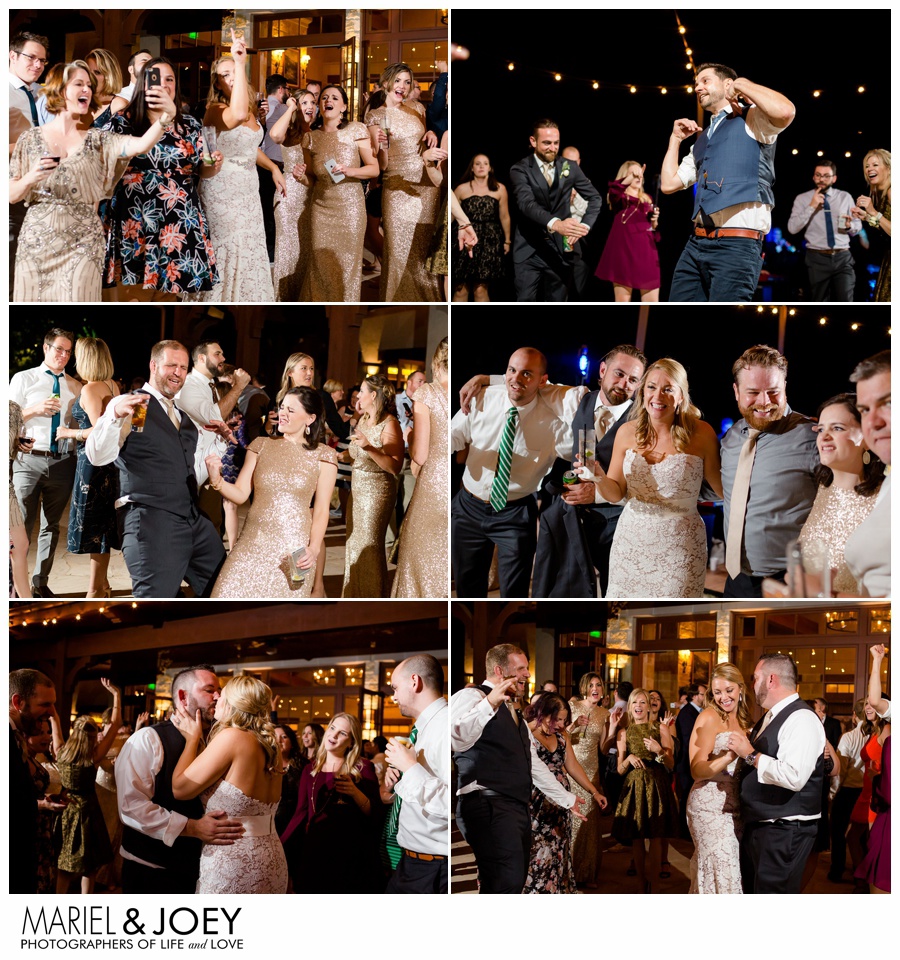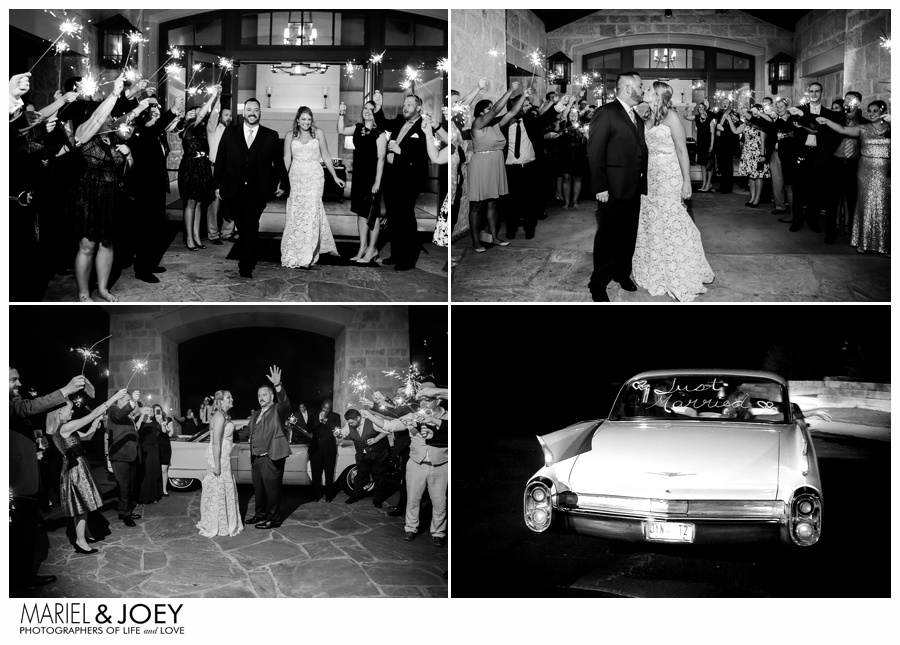 Take a look at the list of all-stars that helped make this day fabulous:
Wedding Band – Buzz and The Blue Cats | We've had this group at a few different weddings now and they raise the bar each time.  Buzz and The Blue Cats performed on an outdoor stage, so the wedding party was able to dance under the moonlight and glow of the string lights!
Hair and Makeup – Glitter Knockout | Loved the hair and makeup of the bridal party? I mean, Jenn looked STUNNING all day!  Glitter Knockout did an amazing job and it shows in every image!
Floral – Stems Floral Design | Great floral design is not easy to come by, but the team at Stems never disappoints! The beautiful arrangements complimented this wedding perfectly.
Lighting – Ilios Lighting | As photographers, we love to hear that there's professional lighting at the wedding and reception.  Ilios Lighting did a tremendous job and their work really adds more "pazazz" to the images!
Jewelry – Diamond Doctor | Talk about BLING!  Jen and Joe raved about their experience with the Diamond Doctor and their jewelry was breathtaking.
Wedding Planner – Gillian Calley at 36th Street Events | Hoping I don't sound like a Mastercard ad, but having a good wedding planner is PRICELESS!  Gillian and her team at 36th Street Events were better than good, they were top-notch.  Thanks for helping the day go smoothly!
Congratulations Jozef and Jennifer! "May God be with you and bless you. May you see your children's children. May you be poor in misfortunes and rich in blessings. May you know nothing but happiness from this day forward!"